With 10 rounds of the 2020 NRL logged into the record books we have arrived at the midway point of a season that will go down in history for a variety of reasons. The Parramatta Eels have been overwhelmingly outstanding for the vast stretch of those 10 games, outright leading the competition for 9 weeks until a stumble at the most recent hurdle allowed the Penrith Panthers to seize the lead. While that painful loss to the Manly Sea Eagles might unfairly taint any critical thoughts about the team's performance on account of how poorly the Eels played, we shouldn't undersell the collective efforts that have carried them to this point.
So with a certain degree of self-awareness applied, lest the weekend cloud my judgement, and perhaps a dash of fun let's get stuck into the midseason review for the Parramatta Eels.
Form Line
W-W-W-W-W-L-W-W-W-L
The Eels boast an 8-2 record and occupy second place on the ladder so there is a lot to like here. Brad Arthur and his entire coaching staff were masterful in navigating extraordinarily difficult circumstances brought about by the COVID-19 pandemic to launch Parramatta off at a nigh-historic pace.
Given that their draw was heavily front-ended with match-ups against premiership heavyweights and ascending contenders, the Eels have navigated that gauntlet just about as well as you could ask. A rip-snorter of a loss against the reigning premiers was the only blemish on their record up until Round 10 and even accounting for the gruelling defeat to Manly, they have positioned themselves superbly to attack a much friendlier stretch of games in the second half of the regular season.
Although the result pending against the Wests Tigers this week could change this, Parramatta are yet to yield consecutive games to their opposition – one of the defining traits of a premiership calibre team.
Verdict – The Eels are on pace for an outstanding finish to the season. The burden of expectation will grow but that is a bridge that the team HAS to cross.
The Backs
In a star-studded backline it is the wise old hand that has captured all the attention in 2020. The evergreen Michael Jennings has enthralled fans of the Eels and neutrals alike with a clutch of complete performances against some of the best the game has to offer.
The gear-stick might only get as high as the 4th gear in the open straight nowadays but Jennings has lost little of his short-area quickness. He has studiously supplemented his game with the power that knowledge and experience bring and he is among the most fearsome defensive presences as a result. With 7 tries to his name thus far in 2020 he has earned a place in the Top 10 in the all-time try scoring stakes and you have to think he still has plenty left to give this year.
Maika Sivo, Jennings' partner in crime on the left-edge, has also enjoyed a fruitful campaign at the halfway point of the season. Sivo's 9 tries give him a share of 2nd place on the leader board (one behind Sione Katoa) and his growing status in the game was highlighted in stunning fashion when he trampled over James Tedesco with a brutal majesty. Arthur and his trusted offsider Steve Murphy have begun to explore how to create mismatches for their superstar Fijian across the park including set pieces from scrums and most recently looking to expose sliding ruck defenders to his explosive carries near the goal line.
Sivo went 💥 and took out Tedesco ‼️

📺 Stream #NRLRoostersEels: https://t.co/EscgCEsUTy
📝 Live blog: https://t.co/rgovaCGMOR
📱Match Centre: https://t.co/0E5LigAt7C pic.twitter.com/qA6ByRovJg

— Fox League (@FOXNRL) June 20, 2020
Things aren't as rosy on the other side of the field, although they aren't exactly awful either. Waqa Blake and Blake Ferguson have both struggled at times defensively with a combination of bad reads, communication issues and at times lacking effort all serving to cripple the right-edge. Thankfully Waqa has approached his defensive duties with renewed vigour in the last two weeks so even if the execution hasn't been perfect, the impact brought about by sheer effort has been noticeable.
In attack Waqa Blake still remains as one of Parramatta's most potent weapons in a 1-on-1 situation. He was the difference between the Eels and the Penrith Panthers in Round 5 and Parramatta should never be afraid to spot him up in iso-situations against the opposition centre. Blake Ferguson's struggles on offence are overstated and while the perennially prolific try-scorer might still be nursing a duck egg I still have faith that he will come good when it counts. A lingering knee issue that needs careful load management is frustrating but Ferguson is a tough S.O.B and will push through the pain barrier at the business end of the season.
Verdict – They entered the season as one of the most imposing backlines in the NRL and should still rank right up the very top. The big game experience of Jennings and Ferguson will be crucial moving forwards.
The Forwards
Now we come to the special sauce as it were, perhaps the single most important reason (in my humble opinion) why the Eels have pieced together an imposing 8-2 record. Much like how the fabled 'special sauce' at your favourite kebab shop or burger joint really isn't that much of a secret (usually some combination of mayonnaise, ketchup and mustard or sriracha), the impact that Parramatta's forward pack has made in 2020 is right there for all to see.
Each member of the starting forward pack has been an immense presence for the Blue & Gold but special credit should go to Junior Paulo and Reagan Campbell-Gillard. In Paulo the Eels have a nightmare mismatch for any opponent. He is a terrifying manifestation of Isaac Newton's formula for linear momentum and svelte ball-skills with a utility belt in offence rivals that of the Batman. Paulo's unique talents underpin why the Eels can be a threat to any defence.
If Paulo is Batman don't you dare badge 'RCG' as Robin. The one-time Panther has been an indomitable bastion working as the opposing bookend to Paulo and he seems to be getting better as the season winds on. Credit should be shared equally among the man himself and the Eels for extracting the very best out of him and while he isn't quite Clarke Kent with a porn-star 'stache, his efforts in recent weeks have bordered on superhuman.
Nathan Brown, when available, has been as good as any lock in the NRL this year. Dogged by suspensions, legitimate (dangerous contact against Dale Copley) or otherwise, Brown has already missed four games in 2020. His importance to the team is undeniable however. No one digs into the opposition ruck or leads the defensive line with the intensity that he does. The fact that the Eels were able to go 4-0 in his absence speaks more to the outstanding efforts of another individual more than anything else (hint – ♪ his name means no worries for the rest of your days ♪).
Ryan Matterson and Shaun Lane could probably lay claim to the title of the most underrated edge backrower pairing going around. Even though Matterson has been in the conversation for Origin in recent years, he is constantly overshadowed by conjecture following his departure from the Wests Tigers. Lane, albeit coming off a season low against the Sea Eagles, is a sneaky post-contact metre machine and has a lethal offload that Michael Jennings has profited from on several occasions.
Verdict – Awesome. Injuries and suspensions in recent times may have taken some of the shine off how good they collectively are among the wider NRL audience but do NOT sleep on them. If our success in the post-season ends with the spine, it begins with these blokes.
The Spine
The cerebral cortex of the Eels has been the unit with the most variance this season. For the greater part of Parramatta's 8 victories they have been electrifying but a lack of composure against Newcastle nearly cost them in Round 9 before ultimately leading to their second loss of the year against Manly. Reed Mahoney and Dylan Brown have taken important steps forwards in their development but in exploring their new boundaries they have occasionally over-stepped their capabilities – a natural part of the process mind you.
In contrast, Clinton Gutherson has been a pillar of consistency in his role as team custodian. Tireless as support player and growing into a greater role as a playmaker, Gutherson has closed the gap with the NRL's premier fullbacks. His lack of outright speed might always prevent him from claiming a place in that pantheon but Parramatta's captain has shown while single-minded determination and relentless effort can trump raw genius far more often than people might believe.
If distance makes the heart grow fonder, the month or so that the Eels have battled through without Mitchell Moses should have every fan and player alike buying roses for their halfback. Jai Field has been admirable working in relief for Moses and his untapped potential presents a genuinely intriguing resource for the Eels to tap into moving forward but the stabilising influence that Moses brings to Parramatta has been glaringly apparent by way of omission.
With Moses at the helm the Eels are able to seamlessly slip between scripted and structured play building around a focused game plan and opportunistic footy that seeks to press any advantage that the opposition has offered up on the fly. In a way he acts as a safety blanket to the youthful genius of Mahoney and Brown and his return to the team will facilitate the best football of these two men.
Verdict – Far from the finished product but we all knew that. The last two weeks have reinforced how much room they still have to grow and the return of Moses will go a long way towards righting the course. Their growth will define how far into the finals the Eels sortie.
The Bench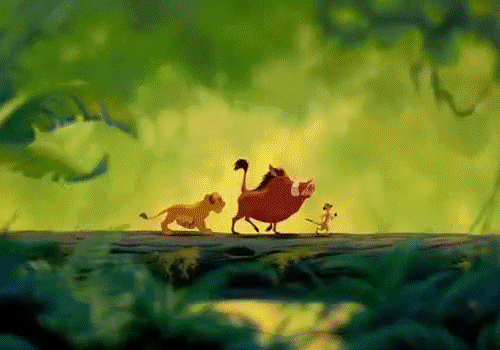 I am not a parent so I can't properly relate to the feeling of seeing your young boy grow into a man but as a fan living vicariously through his team I have to believe that the rise and rise of Marata Niukore has stirred phantom paternal and maternal instincts everywhere. 'Simba' as he has been affectionately dubbed after a Disney inspired play on words of 'Hakuna Marata' I made years ago is awesome. He is the nuts. The bees' knees. A veritable house. He brings the juice every week whether he is starting or coming off the bench and I love it in ways that probably should get an explicit rating.
Indeed at full strength, the interchange bench of the Eels has been game-changing. Marata has spearheaded the second wave but Kane Evans and Oregon Kaufusi have been outstanding in their own measure while Ray Stone has carved out a useful niche. All three bring very different but equally important skill sets and abilities to the field, the problem is that we haven't actually seen them all at the same time.
A calf injury to Evans paved the way for Kaufusi to begin his rapid ascent in first-grade with the young bull banging out three consecutive quality performances from the bench before breaking his hand. My frustrations over this particular loss are nigh immeasurable as I feel Kaufusi was growing in stature with each passing week. Ditto for Stone who also fell victim to the dreaded digitalis destructis after forcing his way into a greater share of playing time on the back of some brutal defence.
Brad Takairangi has been a steady factor throughout and his versatility has been important on several occasions and it makes him an incredibly safe option to have riding the pine – especially with two 80-minute back rowers in Matterson and Lane and two starting props who can be leveraged for ridiculous minutes.
Verdict – Salivating stuff…when properly assembled. Niukore, Kaufusi and Evans have three spots tied up at full strength. The question is who among Field, Stone and Takairangi can lay claim to the final spot.
Depth Chart
For a good minute the Eels were travelling along without a care in the world when it came to injuries. That quickly flipped on its head with the "players used" count blowing out care of injuries to Moses, Evans, Terepo, Kaufusi, Stone, Matterson and Ferguson. 'BA' was forced to call on wave after wave of reinforcements despite the absence of the Canterbury Cup and for the most part they have gotten the job done.
As mentioned above, Oregon Kaufusi has soared up the depth charts on the back of consecutive stand out efforts this year while Jai Field has turned a preseason lottery ticket into a potential extension in the second CBD of Sydney. There are still very, very real concerns about our depth at hooker if Reed Mahoney goes down for any length of time but stalwarts like David Gower and George Jennings (yes, Jennings was actually alright against Manly) have done what has been asked of them when called upon.
Andrew Davey made an encouraging debut against the Sea Eagles which suggested that he could offer the Eels a little something-something from the bench if the opportunity calls while, incoming pun fully intended, Haze Dunster is waiting in the wings for a shot on either flank. It is easy to forget that we signed him not so long ago, but Jordan Rankin might end up a more astute pickup than we all initially realised as well.
Verdict – Any team that was forced to rely heavily on depth players this year was facing a significant challenge. Parramatta's reserves have performed admirably in light of no reserve grade and in some cases (like Kaufusi and Stone) they have converted the opportunity into a full-time gig.
Quick KPIs
Have the Eels approached each match on its own merits?
Verdict – The answer here is almost overwhelmingly yes. The loss to Manly in Round 10 stands out for unfortunate reasons but the Eels have otherwise attacked each opponent with the correct psyche.
Can the Eels maintain their intensity in defence for the rest of the season?
Verdict – Yes but it is entirely up to the playing group. Coaches are tasked with creating defensive structures and studying up on the opposition to find attacking patterns and visual keys but when it boils down to it defence is all about attitude and pure want-to. Their opening 30-minutes against Manly was the first time this season they showed even the slightest sign of not wanting to roll up their sleeves so they have earned the benefit of the doubt there.
Do Parramatta have what it takes to consistently win on the road?
Verdict – I think so. This is one of the mildly annoying media narratives that has crept into our season following the adjustment to venues in light of the COVID-19 restrictions. Prior to the trip to Brookvale, the Eels had won handsomely in their trips to Queensland. Likewise, with a lack of a parochial crowd cheering for them at Bankwest Stadium, they lost much of their home field advantage and simply kept on winning there.
Are the Eels elevating their players?
Verdict – Absolutely. From the rebirth of Reagan Campbell-Gillard to the evolution of Mitchell Moses, the Eels are giving fans every reason to believe that their systems – like those of the Storm and Roosters – can nurture the very best out of players…on the proviso that they want it. Andrew Johns has overseen important developments for all our spine players – even with the significant handicap of working from outside the bubble.
How many Eels will earn representative selection based on their current form?
Verdict – This is a tricky one. With my Blue & Gold bias I would argue that our entire starting forward pack could all lay claim to an Origin jersey but we know that would never happen. Blake Ferguson will likely hold onto this spot on the wing barring injury while Clinton Gutherson and Ryan Matterson have been in and around the NSW camp for a while now so don't be surprised if they get the phone call from Brad Fittler at the end of the season.
I think one of (but not both sadly) Junior Paulo and Reagan Campbell-Gillard will also earn selection while Reed Mahoney will probably be overlooked for Queensland as they either go with the incorrect but safe option of Jake Friend or roll the dice on Harry Grant.
Dylan Brown and Marata Niukore should both feature for New Zealand but as with Reed, I am ready for them to be overlooked unfortunately.
Outlook Moving Forwards
As it stands, the Eels completely control their own destiny. Even after the loss to Manly, with fixtures against Penrith and Melbourne ahead of them, should they win out from here on in they can not be denied the minor premiership and the top seed heading into the postseason. That is of course an exceedingly lofty goal but the Eels should be setting their aspirations high because that is what it will take to reign supreme at season's end.
Parramatta have 10 weeks to polish, refine and fine-tune every facet of their game. Luck and injuries will play their part in due course but the first half of the season has shown Brad Arthur and his men why they should have reason to dream but conversely, what they also lack at present time.
As it stands I give the Parramatta Eels an approving nod and a solid tip of my glass out of ten in their midseason review. Well done boys.