The Tip Sheet is also available on Spotify and iTunes!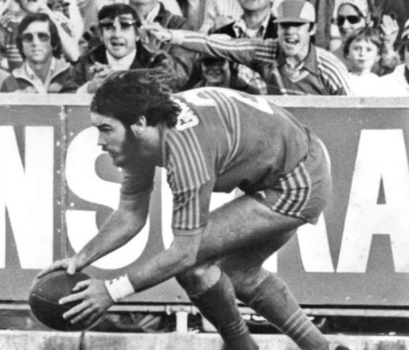 While the greater rugby league community often looks back to the golden run from 1981 to 1986 for the Parramatta Eels, the foundations of that success was laid in the 1970s. Neville Glover was an integral part of the team that changed the culture of the club and propelled them towards those dizzying heights. Famously, or infamously, immortalised for a costly drop in the 1976 Grand Final – Glover has never shied away from the moment and speaks frankly to Sixties and Forty20 about not only the drop but the unique lead up to the match itself.
Ultimately, Glover's body of work speaks for itself regardless of any singular moment with the winger elected by fans to the starting team of the Parramatta Legends in 2002. Neville has also lead an exemplary life away from football, forging a distinguished career in the NSW Police Force and earning a medal of the Order Of Australia for selfless work across a huge range of communities.
Neville Glover joined The TIp Sheet live from the Parramatta Leagues Club in 2020 and shares some wonderful candid moments from his career including a cracking tale or two between he and Eric Grothe!