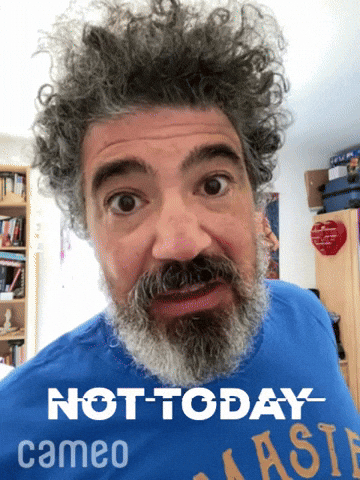 As was the case in Round 19, the Eels came into this Thursday night clash without Mitch Moses, facing an underperforming pre-season favourite facing a horror injury toll. Stop me if you've heard this one before.
Considering the context, the value of a win, what happened last week and what was on the line, tonight was both the worst and most disappointing performance from an Eels side I've seen in years.
I was thinking most of this column would be filled with first half horrors (including a frustrating inability to take advantage of the Roosters' mistakes), little did I know that second half would be much worse.
In good news for the rest of the NRL, if you EVER want to rattle the Eels, simply rush up on them and we will effectively hand you the ball. As always with our losses, tonight our attack was simply too sideways and too predictable. Despite basing our best wins on wet weather football, our losses consist of the same old pattern – an inability to establish any sort of dominance in the middle of the field, before shifting long and wide to flat footed outside men who are out of room. Oh and short of that, we'll just drop it.
The popular stat in the lead up to this game was that the Eels had not defeated the Roosters twice in the same season since 2007. Well you can forget the Roosters, tonight our attacking patterns wouldn't have put a try past the '99 Western Suburbs Magpies (and most of their players would be in their 50s by now).
As I understand it, the NSW Government will be tomorrow recommending that people avoid saying they support the Parramatta Eels in public, even if you are over 50 and have been fully vaccinated.
Let's dot point it tonight:
Roosters 52% possession, Eels 48%
Roosters 82% completion rate, Eels 66%
Roosters 11 errors, Eels 14
Roosters 8 linebreaks, Eels 1
Roosters 2315 running metres, Eels 2110
Despite the lopsided result the Roosters only had a marginal advantage in Post Contact Metres (564 to 538) and actually missed MORE tackles (53 to 41) than the Eels. I think that just makes me even angrier.
Tonight's Eels stat sheet is out here looking like:
I'd like to think my relentless support of Brad Arthur has been justified by the team we have put on the park and the regular season success we've tasted in recent seasons. I stand by that support and do not regret it for a moment. At the end of 2020, I maintained (both on here and on Twitter) that I would assess BA's coaching abilities on the results of Season 2021.
It is now the business end of 2021, and unless a miracle occurs, surely questions need to be asked about how on earth a professional Rugby League team could be so poorly prepared for either this or last week. Anything resembling a threat to the 2021 NRL Premiership is quickly reaching miracle territory, and unlike previous years, there's really not all that much left to lean on.

Well, Mitch Moses might be back next week.
Clint Gutherson
1 – Fullback
As far as his on field play, tonight Clint Gutherson was safe at the back and he never stopped trying.
However there was something else that caught my eye (or my ears, as it turns out). A few weeks ago, in the heat of battle, Mitch Moses went too far in the manner in which he spoke to his captain; Gutho was 100% right to tell him it was not on. Tonight, Gutho needed to take his own advice. Belittling teammates after they make a mistake (as he did to Tom Opacic) is not the sign of a leader, nor indicative of a captain in control. To be honest, you're better than that mate.
---
I'll be honest, the 2019 Maika Sivo was one of the most exciting players in the NRL; I would have signed that player for life. However, the 2021 edition consistently either looks tired, confused or disinterested. He is a shell of his former self and is going backwards fast.
---
Tom Opacic
3 – Right Centre
As I said above, I'm disappointed Gutho spoke to you the way he did, you don't deserve that. I do think you deserve this grade, however. I mean, just catch the ball, then put it down. Also, shave off that ridiculous moustache.
---
Waqa Blake
4 – Left Centre
Other than not passing the ball to his outside man, I thought Waqa Blake was actually having a pretty good first half.
---
Blake Ferguson
5 – Right Wing
I feel sorry that the two halves of his head parted like the Red Sea, and even before then I'm not sure he's 100%.
Tonight Blake had 10 runs for 90m, 1 tackle break, 2 offloads and went through 2 headgears.
---
Dylan Brown
6 – Five Eighth
If anything good happened for the Eels tonight, it was normally off the back of something Dylan Brown did. I'm not saying everything he touched turned to gold, but without him, Gutho, Ice and Will Smith, the Eels wouldn't have scored any of their points tonight.
*checks scoreboard*
Not unlike Maika, I must say I miss all the raw potential of Dylan Brown's 2019 season. You could make a pretty good argument to say Dylan has also gone backwards, whether your measuring stick is try assists, organisation, or an inability to step up in the absence of Mitch Moses.
---
It will no doubt be a miserable mood in the Arthur household tonight. Good judges tell me that Jake will be a pretty great player one day, but that day is not here yet. Whether it was stepping out of the way of a passed ball, kicking the ball dead for a 7 tackle set or simply not effectively creating opportunities for the Eels attack, it was not a good night for the Eels stand-in halfback.
To be honest, Jake is actually probably fortunate that so many other Eels played so poorly tonight; his performance will be diluted by the width of our disappointment and disdain. If your health ever gets as bad as Jake Arthur's form, I think it would be time to start considering a juice cleanse.
---
It's almost like RCG's hamstring knew what was coming and wanted no part in the worst performance from the Parramatta Eels in years. Get well soon, Reg.
---
Until he turned his back on Joseph Manu, Reed Mahoney wasn't playing all that poorly tonight; merely looking regularly confused about which player to pass it to.
However, he then turned his back on Joseph Manu and cemented this grade.
---
Junior Paulo
10 – Front Row
The errors (2) weren't helpful, but Junior Paulo is still a threat whenever he touches the ball. With that said, we've lost a little bit of the magic recently, and don't seem to be capitalising on his incredible ability to offload the ball (another 4 tonight, to go with 16 runs for 107m, 3 tackle breaks and 35 tackles).
---
Isaiah Papali'i
11 – Second Row
The only time we really looked good in attack was when we went short to Isaiah Papali'i, and he did manage a pretty impressive 130 metres from his 18 carries, as well as 6 tackle breaks. Tonight my heart is black, but Ice Papa nonetheless lights up my life.
---
Ryan Matterson
12 – Second Row
Although his attacking game wasn't on tonight (10 runs for 68m, 3 offloads, 2 tackle breaks), and it would have been nice for someone (anyone?) to step into the breach, tonight's loss wasn't your fault, mate.
---
I thought Cyborg was ok (15 runs for 116m, 2 tackle breaks and 34 tackles), too.
---
Shaun Lane
15 – Interchange
Which of you had Shaun Lane for "Eels most effective forward" tonight? The Lollipop Man ran 137m from his 15 hit ups (a team high for our forwards, second only to Gutho overall), adding 2 offloads, 4 tackle breaks and 29 tackles.
---
Oregon Kaufusi
16 – Interchange
Tonight Big Country did more good things (11 runs for 95m, 3 tackle breaks, 25 tackles) than bad (1 error), which is more than I can say about most of his teammates.
---
Will Smith
17 – Interchange
Despite the never ending disappointment of tonight's result, Will Smith should hold his head high. The Hollywood star did nothing wrong tonight and was one of the few Eels who looked threatening in attack .
---
Ray Stone
19 – Interchange
Look, I'll continue to root for Ray Stone to absolutely gut opposition teams, but I'm just not sure 6 runs, 38 metres, 16 tackles and 4 misses is getting it done at NRL level.

---
---
On the bright side, we're going well in the Olympics. Jess Fox's Gold this afternoon had me celebrating like Dean Boxall, desperate to hump the nearest glass fence. Unfortunately the nearest glass fence happened to be at my neighbour's place, and Edith was not impressed.
In NRL news, the Eels are playing another really good team next week. Gird your loins.
Whatever happens, I'll see you then, sports fans.
Go you Eels,
Mitch
Photos courtesy of the Parramatta Eels. Stats courtesy of Champion Data.