Tonight, Penrith needed to beat Parra by 144 to claim the Minor Premiership.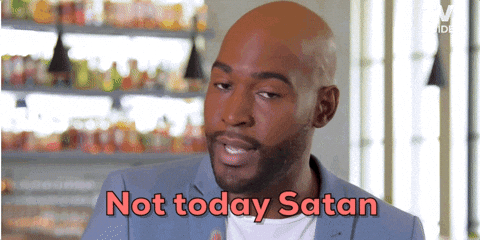 Weren't the lads impressive? Particularly in the first half, the lads went out there tonight and did the Eels jersey proud.
For a team that was understandably expected to get beaten all across the park, the playgroup of boys in the Blue & Gold stood tall against one of the NRL's heavyweights, before the game got away from them in the second 40.
Surely this is not only great for the confidence of the Elvers (which I learnt earlier today is the name of a baby Eel), but a nice boost for our top squad too, being reminded just how special it is to play first grade football, let alone in another NRL Finals series.

Well the Eels were obviously outclassed in a range of areas tonight (line breaks, missed tackles, class, the ability to grow facial hair), but in the fair dinkum department, no one's holding it against them.
Here's hoping our starters (particularly Keegan Hipgrave) are all available for next week.

Despite the score blowing out in the second, I'm just so happy for the boys. Full credit to them. Get around us.
In other news:
Panthers 52% possession, Eels 48%
Panthers 33/41 completions (80%), Eels 28/37 (76%)
Panthers 9 errors Eels 11
Panthers 8 linebreaks, Eels 1
Panthers 2332 running metres, Eels 1908
Panthers 587 post contact metres, Eels 412
Panthers 29 missed tackles, Eels 49 (jeepers!)
Also, from an officiating point of view, this scrum formation was also less than ideal:
Finally, as CK rightly points out, Keegan Hipgrave is still undefeated in games he comes off the bench.
Ray Stone certainly left his imprint on the game tonight, and in some cases the torso of several Penrith forwards. Mark him down for 9 runs and 78 metres, but what you really need to worry about is his team high 53 tackles, cutting much of the Panther forward pack in half and halting much of their first half go forward.
Overall, it was really great to watch from Big Stoney, and a performance worthy of tonight's MVP.
Hayze Perham
1 – Fullback
What do you mean this is the wrong photo? How many Hazes were out there tonight?
---
Haze Dunster
2 – Left Wing
So who on earth was playing fullback in the first half?
---
Tom Opacic
3 – Right Centre
Held his line in defence (16 tackles) and put points on the board in attack (8 runs for 53m). Always the professional.
---
Michael Oldfield
4 – Left Centre
Tonight, particularly in the first half, Michael Oldfield looked a lot like the player many Eels fans hoped he would be when signed as a backup centre: an experienced, enthusiastic and fast across the field. The second half was a return to regular programming, however with a myriad of defensive misreads (oh, that's right), including a cartoon-like miss on Brian To'o for a second half Panthers try. Nonetheless, the stats read 8 runs for 52m, 12 tackles and 5 misses.
Unless some sort of backline disaster strikes, I suspect the off contract Oldfield is now just somebody that we used to know.
---
Blake Ferguson
5 – Right Wing
Remember when Blake Ferguson was 120m away from the restart out on the full and convinced Will Smith to challenge the decision of the touch judge (who was no more than a metre away)? Good times.
In other news Fergo got through the game injury free, with an understated 9 runs for 57m.
Oh, and he also slotted his kick at goal.
---
Will Smith
6 – Five Eighth
Captaining his side for the first time, and honouring the memory of his grandfather Uncle Bill, tonight was probably the best game I've ever seen Will Smith play in an Eels jersey (maybe ever, what do I know?). The Fresh Prince had 6 runs for 36m, 2 tackle breaks, 27 tackles and 11 kicks for 354m, including 3 forced drop outs. Great game, Cap.
---
Jakob Arthur
7 – Halfback
The deft little kick for the Eels first try was a thing of beauty from the young man and it was good to see him make a number of very important tackles on much bigger men, making 20 and only missing 1. Much improved.
---
Oregon Kaufusi
8 – Front Row
A shame to see him go off for (another) HIA, but Big Country's time on the park (16 runs for 128m, 29 tackles) was outstanding.
---
So is Joey Lussick's nickname "Luscious"?
If not, why not?
---
Maka Makatoa
10 – Front Row
It's been a wonderful few weeks for the world's oldest debutant, and tonight's starting performance was yet another step in the right direction for Makahesi Makatoa. Maka's 21 runs for 146m were obviously NRL career highs in both hitups and run metres, and you get the feeling he is the sort of find that good teams make and keep for long periods. Oh and Maka also had 46 tackles and an equal team high 5 tackle breaks.
I wish nothing else for him but a long career, just toiling away in Blue & Gold, laying a platform for the pretty boys with the big paychecks to take all the glory. Something tells me he'd like that too.
---
Bryce Cartwright
11 – Second Row
Although Bryce Cartwright was pretty average in patches tonight, he still managed to get through a massive 16 runs for 136m and an equal team high 5 tackle breaks. If nothing else he was trying all he could out there tonight (and also came up with a HUGE tackle mid way through the second half, which may or may not have been high …)
---
Keegan Hipgrave
12 – Second Row
In all seriousness, Keegan Hipgrave's head hit that turf so hard it makes me grateful that we have HIA protocols in the game.
I'm sure he will be fine, but I'm glad he was not allowed to return tonight. Get well soon mate.
---
The Parramatta Eels bogeyman was out there tonight seizing the hearts and souls of the Panthers pack.
After tonight's brutal performance, I hear COVID is desperately trying to roll out a Ray Stone vaccine.
---
Samuel Loizou
14 – Interchange
In one of the more abstract Grade comments I've typed out recently, I couldn't really tell you much about what Samuel did when he was out there tonight, but I remember thinking 'gees, that kid looks the goods' on at least one occasion. Congrats on the debut, mate.
---
Ky Rodwell
15 – Interchange
Ky Rodwell on the other hand? Oh, I noticed the heck out of him. What an outstanding debut from the young man. Big, heavy hits (41 tackles?!) combined with some very strong runs (8 runs for 74m) against one of the tougher packs in the NRL. I thought the young man had a brilliant debut, and suspect his career will be more easily measured in seasons than it is games.
---
Shaun Lane
16 – Interchange
Shaun Lane was definitely out there tonight, running around and playing Rugby League. The most experienced forward out there ran 8 times for 42 metres. Yeah that's not great.
---
Sean Russell
17 – Interchange
It was a tougher night at the office for the 2 game veteran than his debut against the Dogs, but Sean Russell will be better for the run.
---
The season starts again next week as we gear up in all likelihood for a sudden death clash with the Newcastle Knights.
Win then, and as I said last week, anything can happen in the Finals.
Whatever happens, I'll see you then, sports fans.
Unless of course we lose, then I will be cowered in the corner, in the fetal position; should be a good time.
Go you Eels,
Mitch
Photos courtesy of the Parramatta Eels. Stats usually courtesy of Champion Data, but for tonight only, NRL.com.