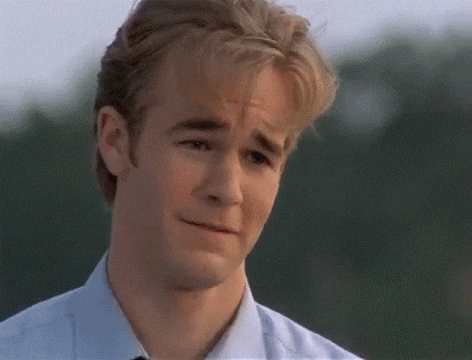 In Japan, cooked Eel is known as 'Unagi'. In the 2021 NRL Season, it is known as 'Parramatta'
I don't really know what to say other than it's remarkable how quickly we have shifted from Premiership heavyweights to competition also-rans. We suddenly have no confidence, no cohesion, no fight, and to be honest looked defeated as soon at the Bunnies crossed early in the second. I don't know how it's fallen apart so quickly.
What I think annoys me most about all of this is the ammunition it is giving people to say that Brad Arthur is not a good coach, or that keeping him like we have was a mistake. Aside from whether or not BA is the next Premiership winning coach of Parramatta, what he has done with this club since becoming our coach is nothing short of remarkable. Regardless of your opinions of his position going forward (which are admittedly varied), he deserves our utmost respect for not only turning our fortunes around, but for continuing to bleed Blue & Gold like the rest of us.


I enjoyed the brevity of this last week, so I think I will dot point it again:
Rabbitohs 55% possession, Eels 45%
Rabbitohs 88% completion rate, Eels 81% (well, that wasn't the problem)
Rabbitohs 5 errors, Eels 9
Rabbitohs 10 linebreaks, Eels 2 (there it is)
Rabbitohs 2311 running metres, Eels 1985
Rabbitohs 517 post contact metres, Eels 383
Rabbitohs 26 missed tackles, Eels 35
I will say this. The Cronulla-Sutherland Sharks only won 1 of their final 6 games before winning the Premiership, and the "best team" in the NRL isn't always the team that lifts the trophy. Form is temporary and we get another chance to re-write the script next week against Manly. Hopefully sometime this week Tom Trbojevic gets lost in a forest or something, only to emerge unharmed just after fulltime next Saturday night.


Waqa Blake was our best player tonight, but there will be no celebrations.


Clint Gutherson
1 – Fullback
Remember when everything was magic? Like most of his teammates, it's not there for Gutho at the moment, and I'm wondering if cutting off the rats tail has had some sort of Samson-esque effect on his power.
The King under fire was generally hesitant out there tonight, with 13 runs for a paltry 88m, 1 offload, 4 tackle breaks and a pushed pass that put undue pressure on his team.
---
Tonight Maika Sivo had a try, 13 runs for 106m, 1 linebreak, 4 tacklebreaks, and 5 tackles. If I am going to be honest with you, in my own humble opinion without being sentimental of course, without offending anyone who thinks differently from my own point of view, but also looking into it with the proper perspective, I would like to say I have nothing to say about Maika's game tonight.
---
Tom Opacic
3 – Right Centre
Thank you for shaving off the moustache.
---
Waqa Blake
4 – Left Centre
As mentioned in commentary, the Eels evidently liked the match up of Waqa Blake vs Taane Milne, giving the Baby Giraffe a couple of early runs on the left, then a nice offload for Gutho and a half break. Waqa's stats actually read quite nicely with 20 runs for 177 (easily team high), a try, a linebreak assist, a try assist, 3 tackle breaks and 17 tackles. I dare say that if this is the Waqa Blake we get each week, we don't have a problem.
---
Haze Dunster
18 – Right Wing
It was a rough night out on the right wing for Haze Dunster. There's pretty clearly a systematic issue with our edge defence, one that not Haze, Fergo, Waqa, Sivo or even Opacic are immune from (although the issues on the right seem to be catastrophic). With that said, at least Fergo racks up the running metres. Haze? (13 for 83m) Not so much.
---
Dylan Brown
6 – Five Eighth
*files missing person report*
---
There will be plenty of internet heroes cheering the apparent demise of the Parramatta Eels tonight, and even more be somehow placing it at the feet of our halfback.
Not me. Moses' kicking game was once again brilliant (19 for 690m) and his try assist for Waqa Blake was a rare highlight.
If you think Mitch Moses is the core of the problem, maybe you're the core of the problem.
---
Oregon Kaufusi
8 – Front Row
---
Just when you thought this game couldnt get any more disgusting, our star hooker does his shoulder.
Again.
A disappointingly classy tweet from the Rabbitohs, when really all I wanted to do was imagine them as the evil force who destroyed our season for a second time.
Please note Reed's grade is not indicative of his game, but rather what I think of his injury.
---
Junior Paulo
10 – Front Row
Along with Reed Mahoney, I'd say Junior Paulo is our most urgent re-sign. He wasn't at his destructive best tonight (12 runs for 108 metres, 1 offload, 2 tackle breaks, 37 tackles), but the giant Samoan international rarely puts in a poor game.
---
Isaiah Papali'i
11 – Second Row
Remember early in the second half when Gutho flung the ball at Papali'i on the last tackle and Ice immediately volleyed it forward?
That was cool.
---
Ryan Matterson
12 – Second Row
Mate; 14 runs for 92 metres and 1 tackle break is not getting it done from our strike second rower. Really disappointing game from Matto.
---
He definitely works hard, but when was the last time Nathan Brown made a good run to metre ratio? Tonight our representative lock ran 15 times for 109m, which isn't the worst ratio on the team (see Matterson, Ryan) but still not leading our pack like he once did. Also, I don't know if you saw Cyborg run past Cameron Murray as he scored his try in the 53rd minute, but I did.
---
Bryce Cartwright
14 – Interchange
It took Bryce Cartwright 7 minutes to create a try with quick hands that few other forwards in the NRL could have created. With our scoring drought looking like the Sahara, if his running game is passable, and his passing game in on a run; he should be on the field in the backhalf of games as much as possible.
---
Shaun Lane
15 – Interchange
By my calculations, at the moment we tend to have one bad Lane game for every two good Lane games.
Evidently this week is the bad Lane game of the three, with 9 runs for 66m (yuck), 3 tackle breaks and 27 tackles.
---
Marata Niukore
16 – Interchange
Marata's name on the teamlist on Tuesday was a pleasant surprise, and he was the only player in our 17 to average more than 10m a run (7 runs for 71m, 2 tackle breaks and 32 tackles). Not bad for a player who is supposed to be out for another couple of weeks. Not the problem.
---
Will Smith
17 – Interchange
Will Smith was definitely out there tonight, you know just running around and stuff.

---
---
You know what's coming next; and it ain't pretty.
Whatever happens, I'll see you then, sports fans.
Go you Eels,
Mitch
Photos courtesy of the Parramatta Eels. Stats courtesy of Champion Data.