Well for starters, the full time siren sounded at 9:25pm tonight, a time also echoing the scoreboard: 35 to 10. That's pretty cool, right?
Hoping for our first win in Canberra since the Bronze Age (specifically since 2006), the Eels obliterated the Bruce Stadium hoodoo with a 25 point victory in frigid conditions in our nation's capital. The Eels hadn't scored a try in their last two visits to Canberra, but they certainly made up for it in the second 40, dropping in four second half tries with Mitch adding the extras in all but one.
If it wasn't for the win over Melbourne in Round 2, it could easily be argued that tonight's game was the most impressive Eels win in the last couple of years, particularly when you consider the many questions raised by last week's beat down at the hands of preseason wooden spoon favourites the Dragons.
To be honest, the first half was as I expected for 80 minutes: a very tough contest played on the train tracks that ran north/south through the middle of the field; and these arm wrestle like conditions were indicative of the 12-10 scorecard at oranges.
The second half, however, was everything any Eels fan could have wished for. Forward dominance, wingers secure under the high ball, Moses conducting, Reed darting, Gutho roaming, Isaiah Papali'i consuming Raiders edge players like they were hot fudge sundaes. All this mixed beautifully for an avalanche of points for the Blue & Gold.
There is very little to be upset about tonight if you're an Eels fan; this is exactly the performance all fans would have wanted to see after last week's insipid performance.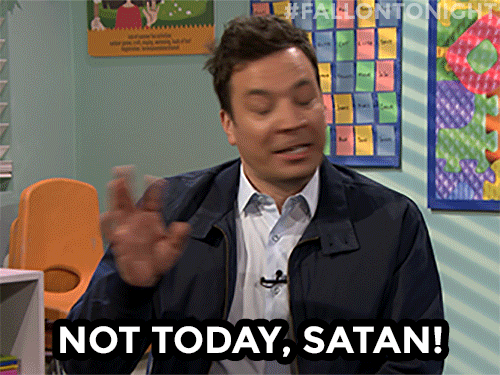 Late in the first half, Brandy Alexander remarked in commentary something like "it seems the Eels are happy just to punch it into the corner and back their defence."
Well, thank the heavens for that, Brandy. Eels fans (and no doubt BA) have been crying out for this simple game plan since Moses was a boy (literally) and tonight it paid Blue & Gold dividends.
In the stats department the Eels finished well on top in posession (54 to 46%), competed sets (35 to 28), completion rate (85 to 70%), running metres (2341 to 2006) and tackle breaks (40 to 25). Surprisingly the Eels lost the offload count (4 to 8) for the first time this season. Interestingly, despite being the most prolific offloading side in the NRL, the Eels did not offload the ball at all in the first half of tonight's game.
I also made this tongue in cheek prediction to the Green Machine Podcast during the week; which (other than the note about Fergo) has deadset made me look like Nostradamus:
In other news, there was a couple of forward pass calls that could be argued went against the Eels; a Raiders pass in the first that wasn't called, and Nathan Brown's in the second that was; but there were also a couple of other moments that I think we got the rub of the green. Also, we won by heaps, so that always tends to help. Finally, the 6 again call we received in the shadows of halftime was absolutely useless, whereas a penalty would not have been.
To be completely honest, I thought Isaiah Papali'i had the first ever Post Game Grades MVP threepeat all sewn up with his second try. And don't get me wrong, he was absolutely brilliant once again tonight.
But Mitch Moses absolutely took that game over, not just with his passing game, but also with the boot and his sublime running game. The stats will tell you he took on the Raiders defence 11 times for 75 metres, had a linebreak, a try assist, 14 kicks for 499 metres and 3 tackle breaks; but none of that does justice to the impact he had on the Eels victory tonight.
Kudos to you, Mitchell Moses. You are tonight's MVP.
Clint Gutherson
1 – Fullback
Clint Gutherson could make a good dog break its leash. Always happy to play a role in the halves, Gutho combined his typical 17 runs for 141 metres running game with 2 try assists and 3 line break assists. In case you were wondering, he also added 3 tackle breaks and a try of his own; you know, for good measure.
---
It was very good to hear the "Sivo" chant go up in the foreign sporting amphitheatre of Bruce Stadium, and just as pleasing to see Maika have a (relatively) good night under the high ball, with one error and another pretty fortunate knocked back mixed into his 3 clean takes.
The 11 runs for 109m was also good to see, but I think it's safe to say he's still working his way back to the world beating heights of his 2019 form.
---
Tom Opacic
3 – Left Centre
Although Opacic had a couple of disappointing errors tonight (one early in the first half in particular which put quite a bit of more pressure on the Eels defence), his ability to break tackles (a game high 5) and set up Gutho for the last try of the game certainly outweighed any missteps for mine.
Now 6 rounds into his time as a Parramatta Eel, I officially disagree with any Eel fan still doubting Thomas.
---
Marata Niukore
4 – Right Centre
Once again playing in the relatively unfamiliar territory of centre, Crash was once again terrific in defence (11 tackles without a miss), and once again found his venom in attack (12 runs for 126m, 5 tackle breaks). With all the success he's having in his position, I can just imagine Waqa Blake being really unnecessarily awkward with Marata at training.
---
Blake Ferguson
5 – Right Wing
Other than the first Raiders' try, Blake Ferguson was terrific in repelling a number of Jordan Rapana try scoring opportunities, made no errors, broke 4 tackles and ran for 178 metres from 21 carries.
Other than missing out on adding to his try scoring tally, that is vintage Fergo.
---
Will Smith
6 – Five Eighth
With Mitch Moses absolutely dominated proceedings in the halves, Will Smith found himself about as involved as new-kid-on-the-block Wiremu Greig during tonight's post game rendition of the Eels victory song. The Fresh Prince had 3 runs for 13 metres (yikes), but did honour Dylan Brown's regular defensive contribution with 20 tackles (with only one miss).
---
As I touched on above, if you just looked at the stats sheet, or even just watched the highlight's from tonight's game, I suspect you won't see Mitch Moses appear as often as his contribution would suggest.
The Prince of Egypt put up some outstanding kicks early; the first putting enough pressure on Jordan Rapana to force a mistake, and then managing his third kick to sit up on its end in the end goal. Overall the first half was an exercise in game management, kicking to the corners, chasing the Raiders all over the park and staying focused on the game plan.
But it was the second half where he really came alive and Moses' involvement in that Shaun Lane try was incredible. Absolutely incredible.
The knock on Moses has always been his inability to back up brilliant performances week after week. Well, following one of the best 40 minutes of football I can remember from the young man in some time, Mitch has the perfect opportunity against the Broncs in Darwin next weekend to make it back to back brilliance.
---
Reportedly filthy with their collective efforts against the Dragons last week, the Eels forwards made it their mission to take it to the Raiders pack this week; lead by RCG's 19 runs for 163 metres, 1 tackle break and 30 tackles. It was good to see the big mo back in its natural habitat; both punching holes in opposition defences and scaring the bejesus out of small children.
---
Highlighted by a brilliant second half line break that almost set up the Eels fourth try, the young man Michael Ennis has dubbed "The Glow Worm" continues to grow from strength to strength. Whether it is crisp service from dummy half, a probing running game or even adding to Mitch Moses' early kicking wonders with a terrific kick on the fourth tackle into the Raiders' in-goal, Reed Mahoney is becoming a real force not just for the Eels, but in the NRL in general.
With all that said, I will admit the kick dead for 7 tackles to the Raiders when we had a fresh set of 6 almost ended me.
Anyways, float like a butterfly, sting like a Reed.
---
Junior Paulo
10 – Front Row
As I wrote for RCG above, Junior similarly hit back from a rare off game last week to the tune of 117 metres from his 14 carries, 1 tackle break and 19 tackles in his 51 minutes tonight.

Junelene, Junelene, Junelene, Junelene.
I'm beggin' you, please don't kill that man.
---
Shaun Lane
11 – Second Row
Although it was disappointing to see Shaun Lane drop an early opportunity which could have seen the Eels potentially take a two try lead (in fact, the reverse was true and the Raiders got themselves their first four pointer through Jordan Rapana), I thought Shaun Lane had his second cracker of a game in a row. Although his running numbers don't fill me with great confidence (8 runs for 59 metres), he did seem to be causing the Raiders left edge a lot of problems on both sides of half time, and happened to be the guy steaming into a hole to finish off the Mitch Moses minute of magic. He also had 3 tackle breaks and a line break, so there.
In defence Laney made a whopping 43 tackles and at one point did very well to single handily force an error to nullify a Raiders' attacking .. raid. All in all, good to see another good performance from the guy who no doubt has to duck under a lot of stuff to avoid bumping his head.
---
Isaiah Papali'i
15 – Second Row
If you don't love Isaiah Papali'i, you don't love rugby league. Tonight's 2 try assault came with a side of 18 runs for 149 metres, 1 offload, 2 linebreaks, 1 linebreak assist, 5 tackle breaks and 37 tackles. Good golly, Miss Mollly.
I can be heard dribbling on about Papa on a Pre-Season NRL Boom Rookies podcast discussing not only my excitement of seeing Papa play, but that I thought he played his best footy at the Warriors on the edge. With that in mind, it was interesting to hear Isaiah say after the game that he now prefers to play in the middle (albeit adding the Rugby League interview mantra "but I'll do whatever the coach wants me to do"). The numbers in both roles have been exceptional, but it will still be an interesting by-line to watch as the season rolls on and what BA does once Matto is able to return to the starting 13.
---
It's not that there's anything wrong with Nathan Brown's game (17 runs for 139m, 1 try assist, 1 tackle break and 39 tackles), I'm just not sure he's been playing like the game changer, the enforcer, the destroyer of opposition souls, the Cyborg we have all come to know and love, in 2021.
I hope it's contract related, rather than something like the new rules limiting the effectiveness of his game as a whole. Both he and Matto find themselves asking the Eels for a contract extension at interesting times; one who is struggling with his health, the other possibly battling a slight dip in form.
---
Oregon Kaufusi
14 – Interchange
I enjoyed the 7 runs for 61 metres, the 2 tackle breaks and 17 tackles. I like Oregon's growing capacity to mix it with the big boys in the middle. I also like calling him "Big Country" for some reason.
I did not, however, enjoy the first half error; but it happens.
---
Keegan Hipgrave
16 – Interchange
Good to see Keegan finding minutes (21) and keeping his undefeated streak in Eels colours alive; now 5-0 on the season. Statistically, your mate Hipgrave had 8 runs for 67 metres, 3 tackle breaks, an offload and 16 tackles.
---
Bryce Cartwright
17 – Interchange
After last week's auspicious start to his Blue & Gold career, tonight was a pretty solid 5 minute stint from Bryce Cartwright, getting 3 runs for 22 metres, and ah, 1 tackle.
I'm not at all mad this week, so there's yet another positive.
---
Wiremu Greig
20 – Interchange
It's always great to see a young bloke make his NRL debut, and even better seeing the Eels be able to grant it to a bloke who's been in our system for about 5 minutes. Tonight the gigantic young man had a very respectable 5 runs for 47 metres, made 10 tackles and even had a tackle break. A well deserved debut and a worthwhile contribution to the Eels win.
Since gigantic human Wiremu Grieg doesn't have an Eels profile picture available just yet (although the shot to the right looks excellent), I've decided to use a photo of Wiremu Tamihana, the man largely responsible for establishing the Maori King movement in the 1850s. Learn more about him here. Also, did you know 'Wiremu' is the Maori form of 'William'? Now you do.
See, Post Game Grades doesn't just offend and enrage you, it educates you too.
---
---
I know it is completely unrelated to the Eels, but if you didn't see the earlier game, Souths vs Tigers, do yourself a huge favour. One of the most incredible games you will ever see.
Tonight was a terrific journey, the Eels now improve to 5 and 1, and to be honest I'm looking forward to hitting 'Publish' on this bad boy so I can lie back, clap and watch it all again. Funnily enough, if you're reading this, I'm already there.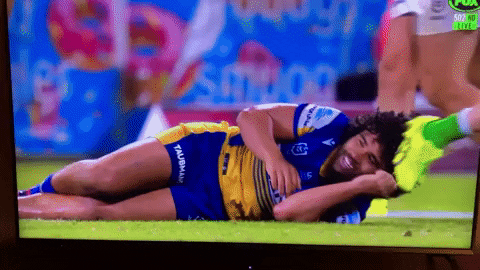 Next week the Eels head back to Darwin to take on the much improved Brisbane Broncos. It's been a happy hunting ground for the Eels in recent years, only tasting defeat there once if memory serves me correctly.
Whether that is correct or not, and whatever happens in the days leading up, I will nonetheless see you all then, sports fans.
Go you Eels,
Mitch
Photos courtesy of the Parramatta Eels. Stats courtesy of Champion Data.